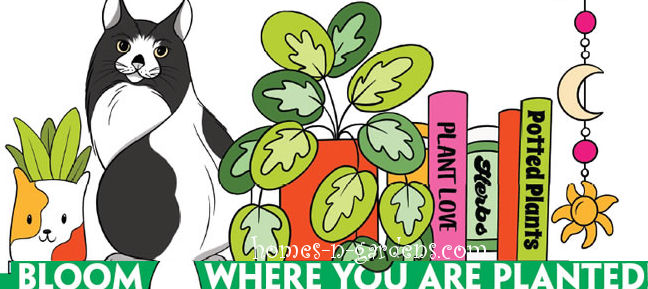 Bloom where you are planted.
Celebrated the Joy of being a plant parent, by taking time to unwind and relax as you color these fun designs. Variety of house plants in pretty pots with greenery overflowing bookshelves along curious cats and plants used as decorative accents for home and garden with whimsical sayings.


Flower Coloring Pages for Adults:
Stunning Flowers to color.
In the language of flowers pansies, represent thoughtful recollection.
Peonies indicate good fortune.
Red Roses, are symbolic of romantic love.
Honeysucle, bonds of love.
Hibiscus, delicate beauty.
Forget-Me-Not, true love.
Daffodil, new beginning.
Columbine, Courage.


Stunning flowers to color - caption states flower name and traditional meaning.